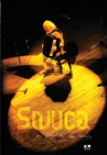 "Sivuca, O Poeta do Som" When I first watched this DVD I didn't know whether to laugh for joy (at the beautiful music) or cry for sadness, knowing that Sivuca was already dead. The best of Paraíba's musicians performed with him (Quinteto Uirapuru, Brazilian Trombone Ensemble, Metalúrgica Filipéia, and his wife and partner, Glória Gadelha).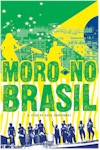 "Moro no Brasil" A journey through the musical styles and dances of Brazil, from the interior of Pernambuco to Rio de Janeiro: from traditional maracatu rural, frevo, côco, embolada, and samba to modern carioca funk (which is quite different from what we call funk here). You can watch predecessors of rap (emboladores) and spectacular samba school baterias perform, along with our favorite rabeca player, Mestre Salustiano. A must-have introduction to Brazilian popular culture; we especially recommend it to schools and libraries.
"The Sound of Rio: Brasileirinho" If you can't make it to Rio right now, by all means rush to get this documentary on choro! It's all there: the magic, spontaneity, and sophistication of the music; the open air classes and performances; the intergenerational musical brotherhood of choro musicians and their bond with the audiences...Available from several sources in the U.S...try the usual suspects first...
A great DVD of a fabulous show by one of Brazil's superstars...It's one of our all-time favorites and likely to remain on our "10 Best List" for a long, long time.

"Brasileirinho ao Vivo" is a tour de force in which Maria Bethania pays homage to her roots, musical and otherwise. An absolute must-have!

She's IT, the diva, the goddess of Brazilian popular music...and you've got not only one, but two DVDs to check her out now...we doubt she'll make a personal appearance on these shores...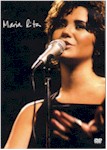 Maria Rita: she's a superstar, Grammy-winner, graceful, accomplished singer...and, yes, she does remind us of her mother, Elis Regina.

Actually, it's an audio DVD...so it sounds way better than a CD...The maestro, the star, and her pianist/partner-in-life, Cesar Camargo Mariano...yes, it was thirty years ago and the music is more beautiful than ever.

"Estampas Eucalol" was Xangai's first DVD on the Kuarup label. The show was recorded live in Rio (we were fortunate to be there!) and the extended interview in his native Bahia. One of Brazil's greatest cantadores, Xangai is also a very funny man with wonderful body language. This is a rare treat, indeed, considering it also includes a rare appearance by master troubadour Elomar.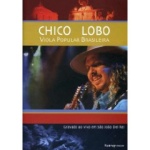 Chico Lobo is a viola caipira master from Minas Gerais and his music is deeply rooted in the folklore and religious traditions of his native state. So, naturally, his DVD brings as a bonus authentic Folia de Reis and Congados. And a great interview with Chico where you can learn the meaning of those colorful ribbons hanging from his instrument (among other things).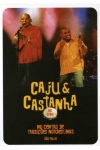 Caju & Castanha, our favorite (so far...) emboladores and repentistas. You'll enjoy the show, but don't miss the documentary about their lives...to see them as tiny little kids improvising verses and beating on their homemade pandeiros for a living is, at least, very moving.

Cordel do Fogo Encantado defies categorization. Amazing singing rooted on cordel and other poetic traditions from the Northeast, accompanied by unexpectedly heavy percussion and an acoustic guitar that sounds out of this world. Not-to-be-missed!

The epic tale of the Farroupilha Revolution in Rio Grande do Sul, plus a good dose of romance in five discs (I've never seen so many tears!!)...The love story between Giuseppe Garibaldi and Manuela Ferreira...the young woman he met before Anita...As the gaúchos would say, bueno, gracias TV Globo for this miniseries! The book is pretty good too!

The first DVD of Cidade dos Homens, the gritty, humorous, and sensitive TV series based on the powerful movie Cidade de Deus. Not-to-be missed; it's Rio at its best and its worse...kindness to unbelievable cruelty.

This is the second DVD of Cidade dos Homens, the extraordinary TV series based on the film Cidade de Deus. The adventures of Acerola and Laranjinha takes them from the favela where they live to Ipanema beach...our heroes face drug dealers, racism, and make friends with two rich kids of Japanese descent...and witness a summary execution and try to help a cousin find a job and...and... I believe both series are available from Netflix.